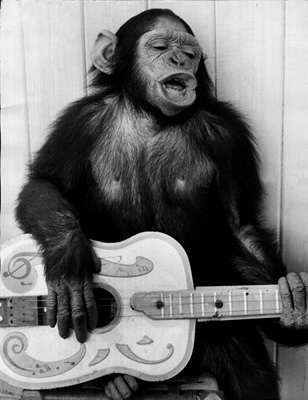 These classes will give you the skill and confidence to start playing with other people and joining bands.
All instruments are welcome, from guitars to trombones, and it doesn't matter what level of ability you are at.
During the lessons you will learn tools and techniques used in bands, and practise these in class with Louisa, and at home using backing tracks.
The one-to-one lessons will give you essential practice at staying in time, and in tune, with other musicians, whilst also offering the opportunity to learn new skills such as learning to play by ear, or read music. You will be taught how to follow chord charts used by bands, and shown how to play along with them, or even improvise over them.
The sessions are relaxed and fun, and you can choose the type of music you want to play.
No matter how skilled you are on your instrument, if you've never played with other people before then you are really missing out, so book in a taster class and see where your music can take you!
"I could already play the guitar, but I'd never had the guts to answer any of those Gumtree adverts wanting a new guitarist for their band, because I'd never really played with other people before and didn't want to embarrass myself by not knowing what to do. The sessions with Louisa really helped, and it was fun jamming with her too."

Ben, student, age 21

Band skills classes can include:
playing with backing tracks
playing with Louisa
reading chord charts
following sheet music
keys, scales and modes
time signatures
chords and their extensions and inversions
improvising
musical analysis
harmony
riffs, bass lines and rhythm