Whether you've been playing for a little while already and just want to make sure you're on the right track, or whether you've recently found your granddad's old squeeze box up in the attic and are keen to find out if the talent runs in the family, Louisa will be delighted to help.
Louisa has performed in gypsy, jazz, chanson, folk, country, and even Balkan punk bands with the accordion, so she has a wide and diverse repertoire to teach from. Students can learn anything from French café music and popular songs, to Argentine tangos, klezmer dances, and Irish jigs.
Lessons are relaxed and fun, and will go at a pace that suits you. Lots of people are a little nervous about their first lesson, but Louisa offers a £10 taster session where you can ask any questions and chat a bit about yourself and what you'd like to learn.
Those who have taken up the accordion in later life will be pleased to hear that Louisa is constantly getting extremely positive feedback from her adult learners, all of whom have surprised themselves by how quickly they have learnt and how much fun it is. Many of these students have also discovered that the accordion has brought them a great new social life too, as they have started meeting up and playing with others.
Band skills can actually be included in the lessons, so you can feel fully prepared and confident if you decide to join any musical groups or want to play the accordion with friends. They're also great skills to have if you want to play along to backing tracks, which is a lot of fun.
"A couple of years back I wouldn't have even known which way up an accordion went, but now every other Tuesday, me and a few others Louisa introduced me to get together at one of our houses, have a natter, drink some tea, and play our instruments. I absolutely love it (although I'm not sure the dogs are so keen)." David, student, age 68
Learning how to play new pieces is always a great way to spend your accordion lesson, and Louisa can make this easy by also teaching you how to read music. Once you can read music you can play new tunes with the same ease as reading a book, giving you the freedom to simply turn to a page and start playing. Louisa specialises in teaching these skills and has taught beginners as old as 90 to read music, so it's never too late to learn!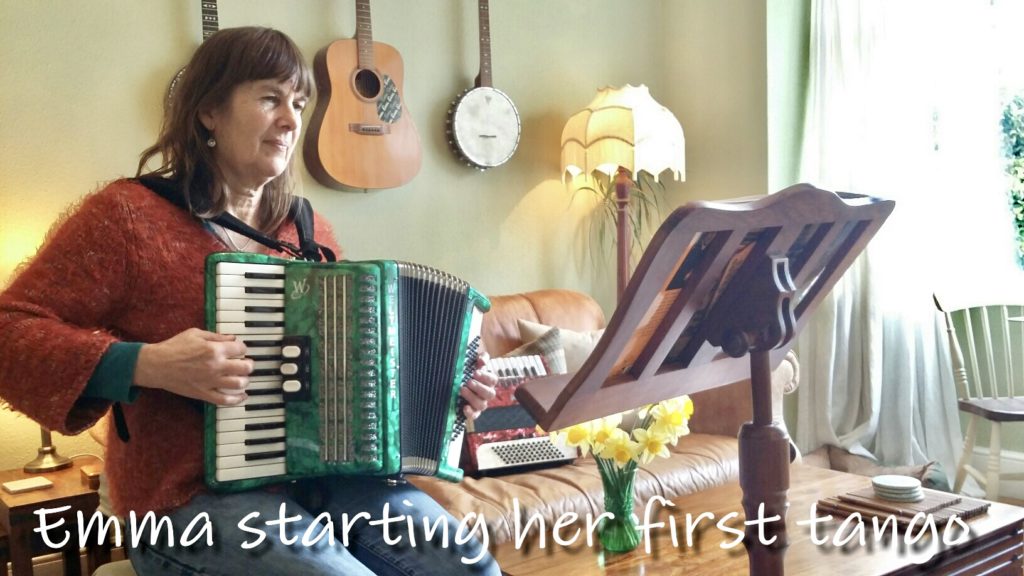 If you fancy being a bit creative, Louisa can show you some really easy ways to start making up your own tunes on the accordion. Improvising can be really relaxing, and lots of Louisa's students say they often get lost for hours noodling away on their accordions, just making things up. You can even write down your compositions and keep them, which is not only really enjoyable and rewarding, but is a great way of learning music theory too.
If this is your first time playing the accordion, you might have noticed that they come in all sorts of sizes and with a variety of different buttons to produce different types of sound. If you're confused as to which accordion to buy then please do email for advice.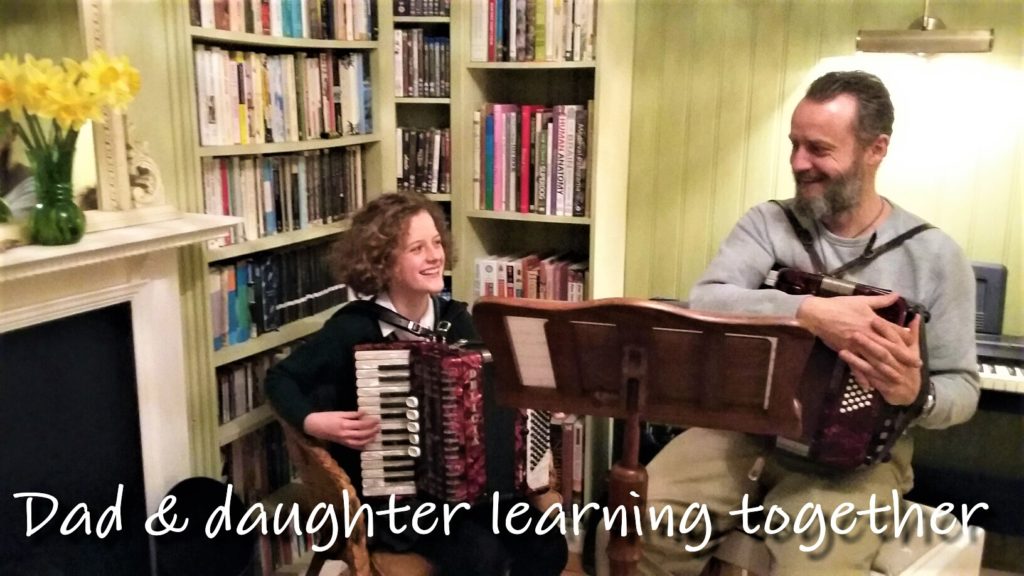 With so many years of teaching experience behind her, parents of younger learners can be confident that Louisa will provide a caring and professional service. Children will keep a homework diary and regular feedback will be given to both child and parent. Parents can also request written reports of their child's progress, as well as being welcome to sit in on their classes.
"Lots of musicians decide to teach for a bit of extra income, but Louisa is a teacher first and a musician second, which means that she really knows how to explain things at a beginner's level, and has supernatural levels of patience as well!" Peter, student, age 81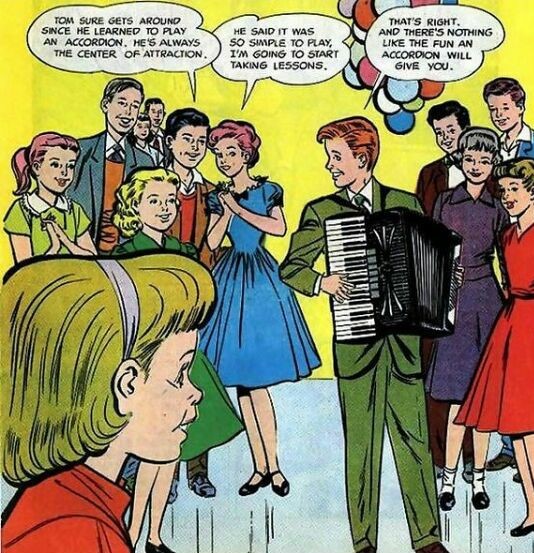 Accordion lessons can include:
learning pieces
learning to read music
composing
improvising
band skills
playing to backing tracks
technical studies
chord playing
scales and arpeggios
music theory
aural training
memorising tools
world music